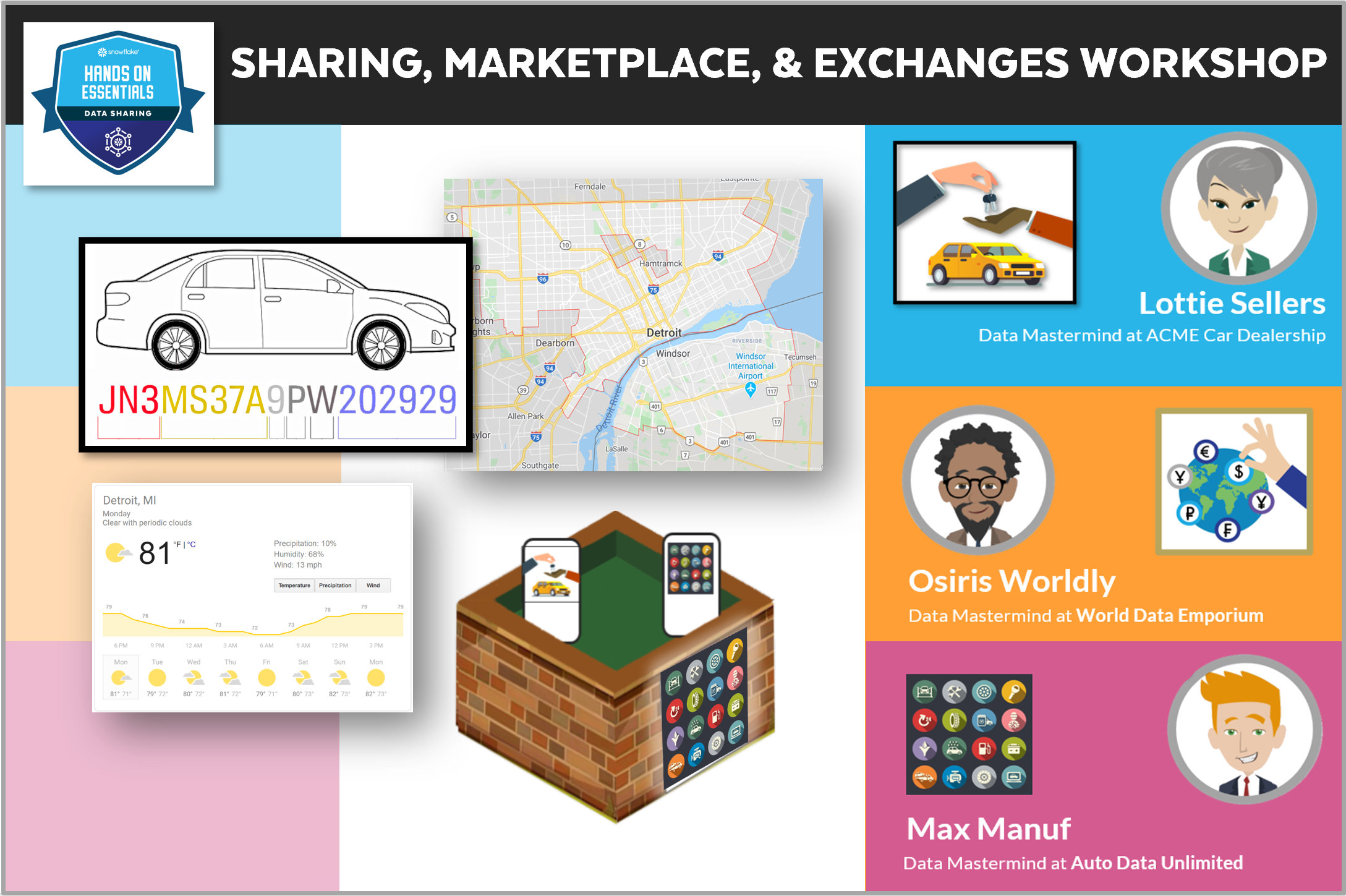 Sharing, Marketplace, & Exchanges Workshop (Look for Newer Version)
A new version of this course was rolled out on Dec 22, 2021. Please use the link below to link to the new course version's enrollment page. A course covering Snowflake's revolutionary data sharing technologies. Learn to create and administer direct shares, shop for data sets on the Data Marketplace, and create and manage exchange data listings. Understand how your organization can get rid of nightly extracts and cumbersome ETL processes and possibly monetize your organization's data.
Course Number

ESS-SMEW

Self-Paced
About This Hands-On Workshop
This workshop is the second workshop in the Hands-On Badge Series. In this course, you deep dive into Snowflake's three revolutionary sharing technologies: Direct Sharing, the Data Marketplace, and private Exchanges.
Start by exploring the inbound shares that come with every trial account. Understand how shared and local data can be used together. Create an outbound share and trade shares with other learners for a first-hand look at how easy and instantaneous secure shares really are. Shop for listings on the data marketplace, add a free data set from WeatherSource and combine that data with local data to generate new insights. Understand how your organization's business partners can be given access to your data shares, even if they aren't Snowflake customers using something called a Reader Account combined with Resource Monitors.